Gladys Adventure & Safaris
Company Background
Gladys Adventure & Safaris is a 100% Tanzanian owned and operated tour company. We are based in Moshi, Tanzania and have no foreign offices. We pride ourselves in providing quality services and our reputation allows us to be selective in employing only the best personnel in the business.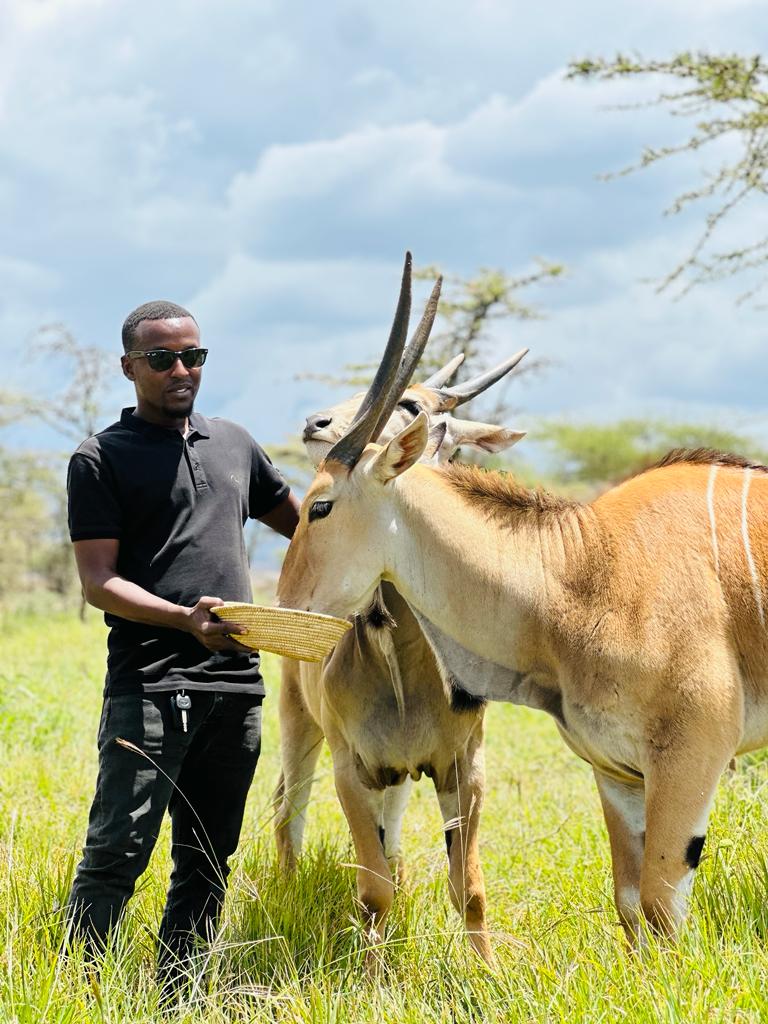 Gladys Adventure & Safaris was founded by Gladys Mushi first as an equipment rental shop in 2002, then expanding to offer its own tours beginning in 2006. The equipment rental shop is still an important part of the business and offers the largest selection of mountain trek and safari rental equipment and clothing in the Kilimanjaro Region. Meanwhile the safari tours and mountain trek portion of the business has grown steadily to make Gladys Adventure & Safaris among the most successful tour companies in the region. The company leadership has entered into its second generation with Mr Hilary Mallya, Gladys son, taking over as Company CEO in 2020. Hilary has an extensive background as a safari guide and was a Company Director prior to his current position as CEO.
The strategy of the company is to offer the best possible experience to our clients and let the price be whatever it needs to be to achieve this. Customer satisfaction and exceptional personal service are our priority. The company operates all its tours itself, never sub-contracting our tours. Because of this we choose to only operate tours in northern Tanzania, close to our home base in Kilimanjaro Region.
We are a proud member of Kilimanjaro Porters Assistance Project (KPAP). We are dedicated to fair wages and working conditions for all staff. Our mountain guides are Wilderness First Responder (WFR) certified as well as having undergone training through Leave No Trace.
Client Feedback
Price Quotes/Building a Bespoke Itinerary
We only list prices for our Mt Kilimanjaro and Mt Meru treks on the website. For other adventures such as safaris and Zanzibar holidays there are too many variables to list an accurate price. But we are happy to work together with you to arrive at the ideal itinerary within your budget. Do not feel that you must have all the specifics in place before you contact us. We are glad to help you at every stage of your planning. You can start the process here: Info Request
Booking Information
Below is an outline of our booking policy. For more specifics, visit Booking Terms & Conditions.
Deposit amounts requested - The deposits requested are relative to the amount of money that we need to put out before your trip begins. For a Mt Kilimanjaro treks or Mt Meru treks only a 10% deposit is requested. For safaris a 50% deposit is requested. For domestic flights (to Zanzibar or Serengeti for example) and for hotels outside of Moshi (Zanzibar, Arusha, etc.) 100% of the flight amount is requested. It does not matter to us whether one payment is made for your entire group, or if each individual makes a payment.
Payment schedule - There is no deadline for the deposit, but we will not reserve accommodations, flights or put your trip into our schedule until a payment has been received. For flights, Zanzibar accommodations, safari lodges, and tented camps making a deposit as soon as possible is strongly suggested since they tend to fill quickly.
Final payment for trips is not due until you arrive in the country.
Payment Types - All prices are listed in USD and although our account is with a Tanzanian bank, it is a USD account. We accept direct wire transfers from your bank to our account. These can be done through your bank or through other money transfer companies (such as World Remit, Wise, etc). We do not have a PayPal account since they have limited services in East Africa. We also accept Visa and Mastercard payments. It is standard in East Africa for a surcharge for card payments. Our bank charges a 3% bank fee which would be deducted from your payment amount submitted. Inside the country, we accept cash. Preferably in USD. See the specifics in our Booking Terms & Conditions page.
Cancellations/Postponements- Payments are refundable in the event of cancellation with some conditions. In the event of postponement/cancellation from your end, an amount can be applied to future tours through Gladys Adventure for a period of 12 months. Payments may be applied towards others traveling through Gladys Adventure and Safaris at your request. Accommodations and flights will have more strict cancellation policies that may reduce the amount applied to future tours. 100% of amounts recoverable by Gladys Adventure and Safaris will be availaible for your use. Additional details are given here: Booking Terms & Conditions.
Price Changes - In the event of price changes such as an increase in park fees, taxes, accommodations, etc. after you have made a deposit, these increases will not be passed on to you. Your trip price is guarenteed once you have made a deposit unless you change your itinerary.